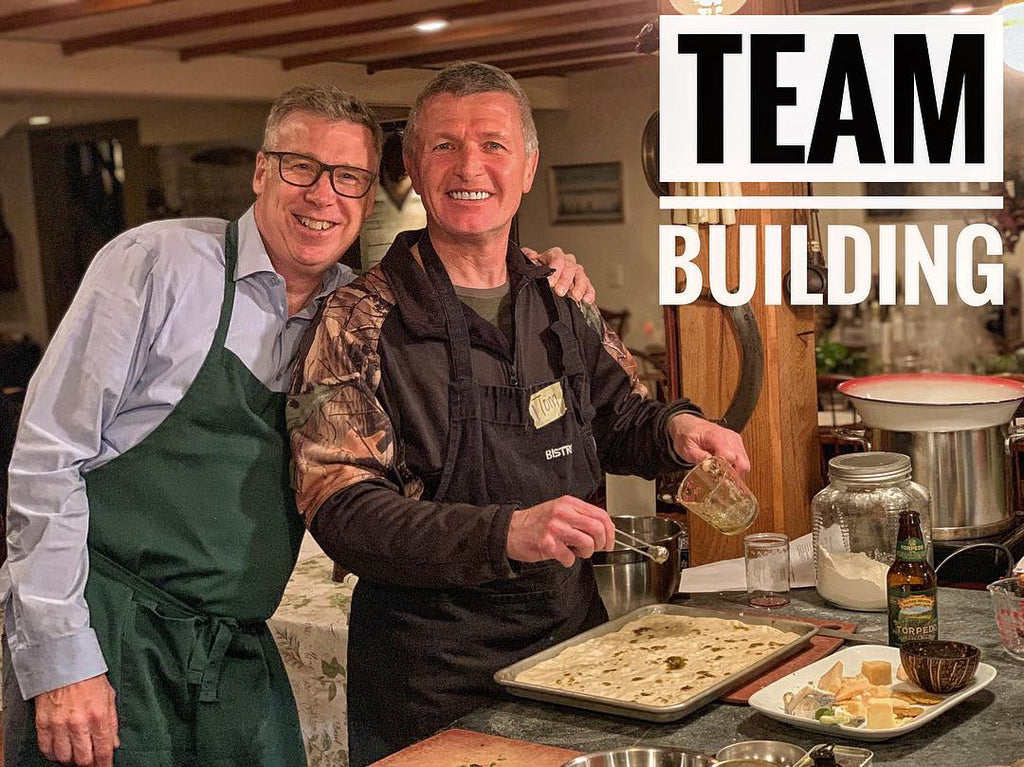 Team Building Classes
$0.00
Corporate Team Building Classes
There is no better place than the kitchen to bring people together; just throw a party and see where everyone congregates. Team-building cooking classes are a great way to bring people together and provide a motivating and nourishing (both mind and body) environment for them outside of work.
A great meal is the culmination of teamwork, good communication and the sharing of a common goal, all being important skills utilized in the workplace. In our team building classes, we break out of the corporate hierarchy and come together around food and the production a wonderful meal to be shared at the end of class.
There are a number of formats that we can use for a team building class. The "Mystery Basket" is a fun and creative way to get everyone interacting around a common ingredient. There are "iron Chef" type competitions that are a fun way to make a competitive atmosphere around food. Or, just getting together to cook together the old fashioned way. You can decide which type of event is right for your group.
Each class is 3 hours in length and BYOB. Pricing is based on the type of menu and the number of participants priced on a per person basis. We can hold a maximum of 12-14 students.
For more information and pricing- info@weekendkitchenct.com or call 203-671-2639