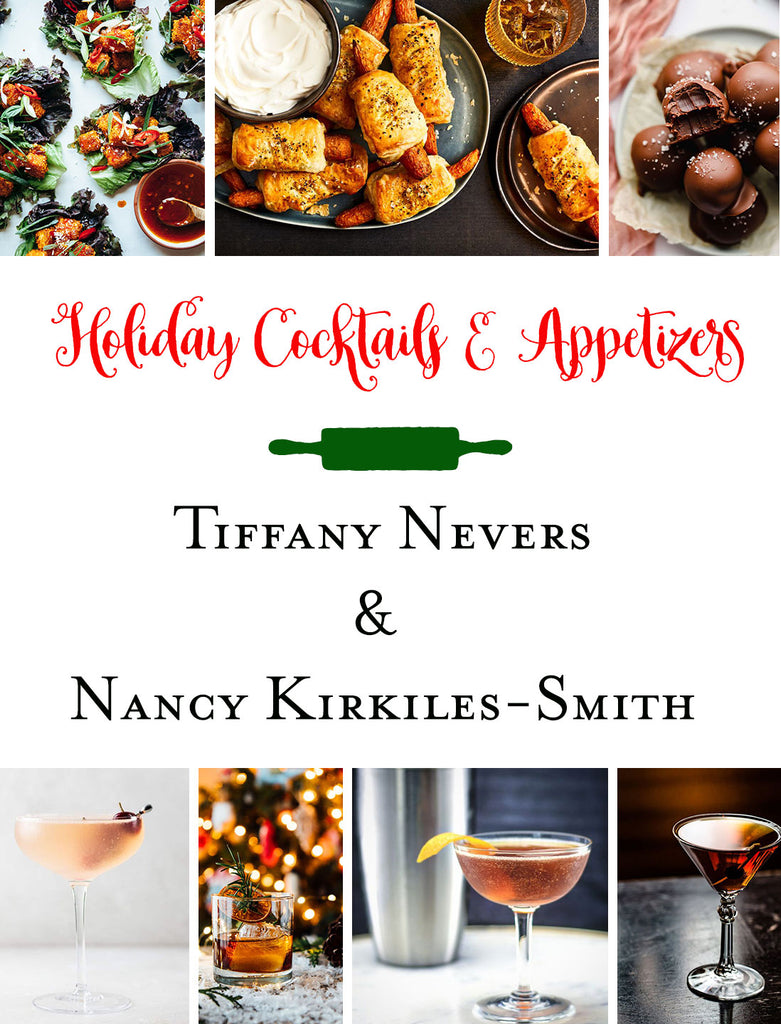 12/9 Holiday Cocktails & Appetizers with Tiffany Nevers
$110.00
Holiday Cocktails & Appetizers 
Saturday December 9th, 6:30 to 10:00PM
Cocktails by Tiffany Nevers & Appetizers by Nancy Kirkiles-Smith
The holidays are upon us and to get us holiday ready our resident cocktail enthusiast and beverage professional, Tiffany Nevers will be back to assist me in hosting a evening of holiday inspired libations paired with delicious and easy to prepare plant-forward, not the usual, appetizers! This holiday, you can relax knowing that your have it all under control!  So, let's mingle while the bells jingle!  
Appetizer Menu:
Brussels Sprouts Baba Ghanoush dip with warm pita
Ricotta & Roasted Grape Crostini
Chili Sumac Pomegranate Nuts
Carrots en Croute
Crispy Coconut Tofu Wraps with Sweet Chili Sauce
Vegan Lemony Oregano Meatballs
Sinfully Delicious Vegan Truffles 
Cocktails:
Sour Cherry & Lavender French 75
Fresh Cranberry Cosmopolitan with Lime and Winter Spice
Tobacco Old Fashioned: Tobacco infused Whiskey, Roasted Dandelion & Candied Orange 
Mulled Wine Manhattan- Rye, "Mulled" Vermouth, Bitter Rababaro & Citrus Oil
*** There are nuts in many of these recipes.